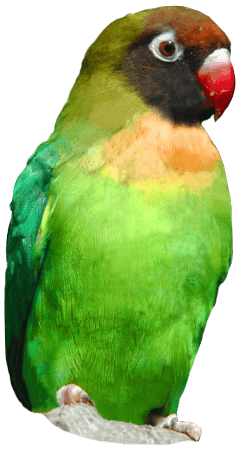 National Zoo Keeper's Week!
Drusillas celebrates their Zooper Zoo Keepers!
National Zoo Keeper's Week is held from the 15th of July – 21st July annually, recognising the incredible work zoo keepers do to protect and care for all manner of animal species.
Drusillas Park is lucky enough to have a group of brilliant and talented zoo keepers making up their zoo team. Their role is extremely varied, and zoo keepers find themselves not only looking after the physical and mental requirements of their animals, but teaching the public all about conservation and the species in their care as well.
Zoo Keeper and Section Leader, Gemma Romanis, said: "I love being a zoo keeper! My job is everything to me. Every day I get to work with a large number of wonderful and diverse species at Drusillas, every one of them has a different personality and different needs. Every animal is totally unique, and that's something I'll never get bored of."
"I love that through my job I am able to inspire a love of animals in our visitors and to teach and help others learn about how to look after animals, and to make them aware of the importance of conservation in the wild."
"If I can just change one person's perspective, or shine a light on why animals need our protection, then I feel like I have really done my job and achieved what I set out to do."
Drusillas is extremely proud of all their Zoo Keepers and continually bowled over by their unwavering dedication to their job and the animals in their care.
Zoo Manger, Sue Woodgate, said: "Our Zoo Keeping team is just amazing, I really can't sing their praises enough. Come rain or shine they turn up and work their bloomin' socks off. They never stop caring for the animals at Drusillas, and the love and attention they give them each day, really translates into just how happy the animals at Drusillas are."
"It sounds like a lovely, fluffy job being a zoo keeper, and sometimes it can be! But for the most part it is really hard work, and a never ending job making sure that all the animals' needs are continually met. I really want to impress just how lucky we are to have such an incredibly caring and dedicated team working here at Drusillas."
You can come and meet the Zoo Keeper's in person every day at Drusillas! Learn all about the animals in their daily Keeper talks, and ask them any questions you have about the animals living at the Park.
Drusillas is proud to cheer on their zoo keepers, and can't thank them enough for all the amazing work they do.
Back to listing