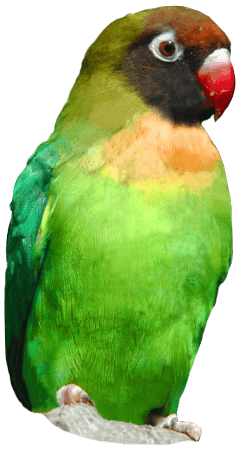 Racoons Receive Flippin' Good Treat at Drusillas
Pancakes were the dish of the day for the racoon troop at Drusillas as zoo keepers served up a tasty feast of customary fare to mark the Shrove Tuesday tradition.
Tossing aside the conventional recipe, the savoury style crepes were created from a mouth-watering mix of baby rice, mashed banana, apple and pear. Zoo Manager, Sue Woodgate then presented the pancakes to the hungry mob in a frying pan.
The racoons revelled in egg-citment and whisked the unusual offerings away. The platter was cleared in a jiffy, proving this was one pancake treat that certainly did not fall flat!
Zoo Manager, Sue Woodgate commented: "Our racoon family really enjoyed their unusual breakfast. Woody the male, as usual, was first to be brave enough to try the tasty teat, quickly followed by Jemima, Turpin and Bandit."
"Delivering the animals' meals in imaginative and unusual ways is part of the zoo's enrichment programme. Enrichment is carried out within all the enclosures on a daily basis to help ensure the animals receive a diverse and varied diet, as well as remain stimulated and content within their surroundings."
"It is great fun working with animals like the racoons, who are always inquisitive and like trying new things. Although not an endangered species, racoons are charismatic creatures that are very popular with our visitors."
Back to listing