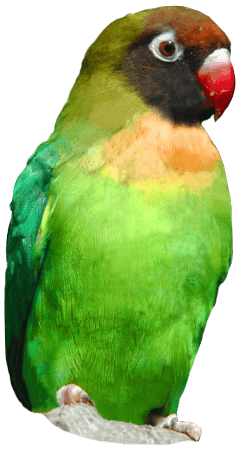 "Absolutely Fabulous" Armadillos Arrive At Drusillas
Two "Absolutely Fabulous" new - twin - female armadillos have arrived at Drusillas Park. They aren't just any armadillos…..this pair are called Patsy and Eddie. Just like their namesakes the new duo are full of character and are already keeping the Keepers on their toes with their curious antics. They are little balls of energy and highly inquisitive.
The duo are six-banded armadillos and arrived from Amazon World on the Isle of Wight last week. They are settling in and will be on show in their new Armadillo House at the Park in the next week. The Estate Team have been working hard making sure the new enclosure is ready and fit for such a fabulous pair.
Zoo Animal Manager Mark Kenward said: "I'm particularly excited about the arrival of Patsy and Eddie because they're tiny little wrecking balls with big personalities. I'm a huge fan of armadillos - they come from the same family as sloths and anteaters believe or not! They're a really friendly pair and will enjoy meeting visitors for the first time. This is a real first for the Zoo having six-banded armadillos at the Park - and the Keepers are excited to be able to share these amazing animals with the public.
"They're already spending their days digging and destroying anything in their path when it comes to finding grubs! We're giving them loads of veggies but the thing they are loving so far are the mealworms and crickets. When they sleep, they sleep on their backs which has been lovely to watch as they look so relaxed. They keep going until they have to stop and sleep. They're twins and love each others company so you'll often see them together."
It's the first time armadillos have been at Drusillas for visitors to see every day. The Park's only other armadillo -Gretel arrived at Drusillas in February 2015 from Askham Bryan College, and has been living off-show with the zoo's education animals ever since.
Deputy Managing Director Ollie Smith said: "We are extremely excited about bringing our six-banded armadillos to Drusillas. Behind the scenes we can already see how confident and friendly they are and we just know they will be a firm favourite amongst staff and visitors alike. Our new girls Patsy and Eddie epitomise Drusillas animals due to their engaging and curious nature. There is a real buzz around this new enclosure and we can't wait for them to introduce themselves!"
Six-banded, also known as yellow, armadillos are primarily found in the wild in South America, mainly on open plains. They are omnivores and eat fruit, leaves and occasionally meat. They have a tough plated shell that is made of bone to protect them from predators. This particular species is not able to curl into a ball like other types of armadillo. They are really great diggers and will dig with their forefeet and sharp claws, flinging the soil behind them as they go! Armadillos are actually closely related to two other animals at the Park- sloths and anteaters!
You can book tickets for this summer and meet Patsy and Eddie HERE.
Back to listing