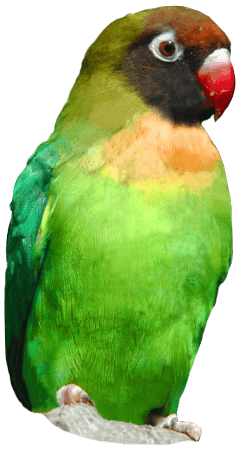 Competition Winner Names Monkey Twins at Drusillas Park
Over the past week Drusillas Park, East Sussex, has been running a competition to name their two beautiful baby common marmoset twins. The results are now in, and Drusillas is proud to announce that the winning names are Pumpkin and Spice.
The competition received nearly 500 submissions, with lots of people eager to be in with a chance of naming the little monkeys. There were some fantastic entries, and names such as 'Rum & Raisin', 'Bubble & Squeak', 'Ying & Yang' and 'Baileys and Cream' ranked among the best.
Drusillas' competition brief left lots of scope for creativity, with the only guidelines being that the names should pair well together and be gender neutral. The winning entry came from Jax Bennet, from Hailsham, who carefully picked out Halloween themed names for the mischievous pair.
Head Keeper, Mark Kenward, commented: "We are thrilled with the new names Jax Bennet has picked out for our common marmoset twins! Very fitting names given the time of year as well. Pumpkin and Spice were great choices and we are excited to tell the duo their new names!"
Common marmosets have always been a popular attraction at the zoo and the two tiny fluff balls have been continuing to delight visitors and make great progress.
Parents Jasmine and Abu, who welcomed the twins at the end of last month, are now proudly parading their offspring around. However, the new mum and dad are also keeping a very close eye on the little trouble makers as they leap and bound across their enclosure.
Pumpkin and Spice are getting braver and more inquisitive each day. They can both easily be seen as they play rough and tumble along the branches. The twins are really curious about visitors to the Zoo, and often sit and stare at passers-by.
Zoo Manager, Sue Woodgate commented: "We are absolutely delighted with the new arrivals. Our visitors really love to see the baby monkeys playing with their parents and with each other."
The common marmoset is one of the smallest species of monkeys; the tiny chaps usually weigh up to 1 pound for males and even less for females, so their babies are really very small indeed.
In the wild, common marmosets are only found in tropical rainforests and secondary forests in north-east Brazil. They have long been a favourite at Drusillas so revellers to the zoo have been delighted by the antics of two tiny additions.
Back to listing