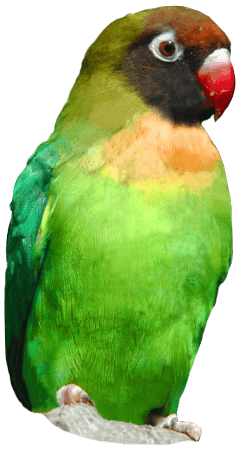 Critically Endangered Babies Named Queenie and Duke!
PUBLISHED 01/06/2022
Drusillas Park are celebrating the birth of two critically endangered cotton-top tamarins, born just in time for the Queen's Platinum Jubilee – and have marked the occasion by giving the twins fittingly royal names in honour of HM Queen Elizabeth II.
Queenie and Duke, are two adorable baby cotton-top tamarins born on 6th May 2022 at the Park. Keepers are delighted to confirm the infants are presenting as happy, healthy and just a little bit cheeky. Recent visitors to the park have enjoyed spotting the tiny babes clinging to mum Florencia's back as she proudly shows off her new arrivals and keepers are preparing some special decorations in their enclosure for the bank holiday.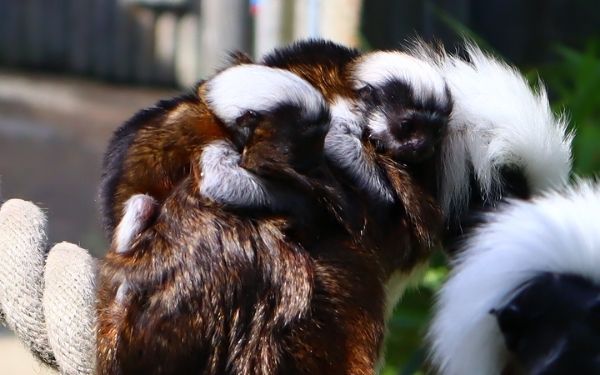 Mother to the twins is 15-year-old Florencia who came to Drusillas in 2016 from Beale Park and has given birth an impressive seven times, with her mate, 12-year-old Pasto. The twins are now settling in with Florenica and Pasto's seven other offspring. Pasto, who is 12-year-old, is an amazing dad, and originally came to Drusillas Park from Basel Zoo in Switzerland.
One of the most threatened species of primates in the world, it is estimated there are less than 6,000 cotton-tops remaining in the wild, which makes the healthy arrival of this pair a huge success for the conservation of the species. Native to Colombian rainforests, cotton-tops are known for their spectacular crest of white hair, often likened to 'mad professor' characters.
Head Keeper, Gemma Romanis, commented:
"We are over the moon to confirm that both mum and babies are making excellent progress, and Florencia is proving to be a very caring and sweet mama. We usually ask the public to name our zoo borns, but with the celebration of the Platinum Jubilee coming up – another very rare occurrence – we just couldn't miss the opportunity to give them names to remember the historic moment."
"As well as being totally adorable, the cause for celebration is that much more when we successfully breed a critically endangered species at Drusillas."
Gemma added:
"Cotton-tops are under threat of extinction in the wild due to extensive deforestation and illegal pet trade, so the healthy arrival of this pair provides a crucial boost for the population, and we're all really proud to play our part in the future survival of this beautiful primate."
Many of the animals at Drusillas are involved in breeding programmes, often monitored by studbook keepers, to ensure the future survival of the species. Primates are a particular cause for concern due to the threat of extinction in the wild. Drusillas is proud to be doing their part to safeguard the species and ensure that these amazing monkeys do not become extinct.
There's also lots of Jubilee inspired fun around the Park this half-term! You can ride the Royal Express- a jubilee-themed special train ride! Look out for the queen's corgis, wild animals with crowns, and of course, the queen herself!
We've also given Cluckingham Palace a makeover in red, white, and blue for the occasion! Pop along to our farm to see our chickens enjoying their regal enclosure.
And don't forget to treat yourself to some quintessential Jubilee treats - choose from scones with clotted cream and jam, Union Jack biscuits, crown cookies, macaroons, shortbread and flapjacks!
Check out the full half term line up here
All this and more zooper half term fun to be had! Save 20% when you pre-book your tickets online!
Back to listing