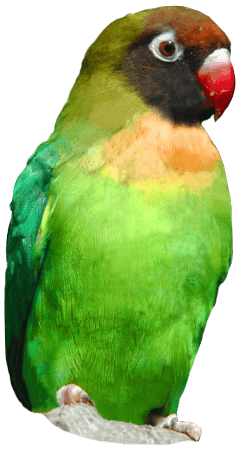 Deuce-y Strawberries Served at Drusillas
As the Wimbledon championships get into full swing, the animals at Drusillas Park were getting in on the tennis action with some 'deuce-y' fresh strawberries.
Wimbledon is the oldest and most prestigious Grand Slam tennis tournament and strawberries and cream have long been the traditional fayre associated with the event.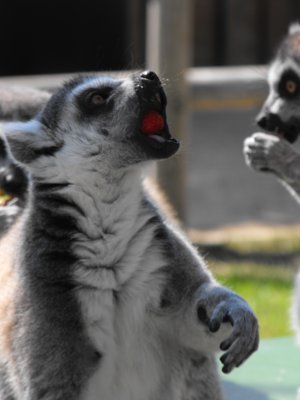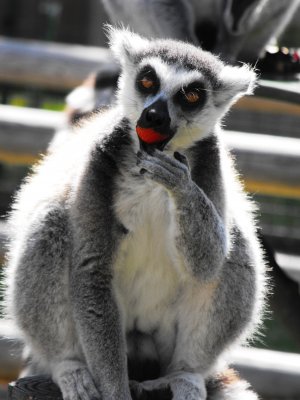 Sliced strawberries topped with pro-biotic yogurt were served to the 14 residents of Lemurland, who thought they were ace and showed no signs of returning them. The zoo's wildcards dived straight in to the fast pace feast, with love all as the net result.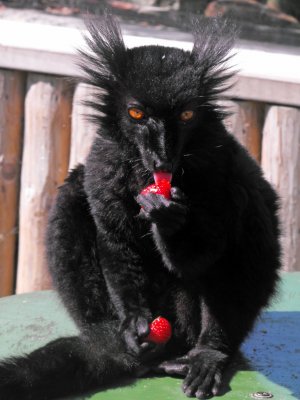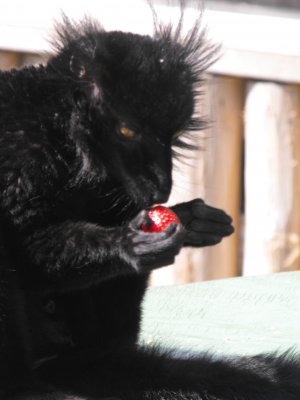 Delivering the animals' meals in unusual ways is all part of the zoo's daily enrichment programme. This helps ensure they receive a varied and diverse diet and remain stimulated and content.
Back to listing