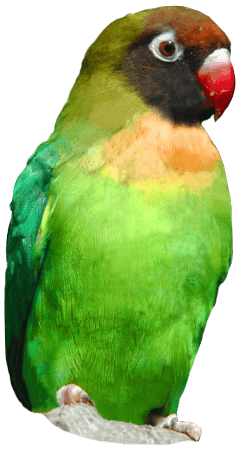 Drusillas Keepers Celebrate Double Co-Chair Appointment to National Zoo Association
PUBLISHED 06.05.22
Drusillas Zookeepers Celebrate Double Co-Chair Appointment to National Zoo Association
Drusillas Park near Alfriston is celebrating the outstanding achievement of two of their zookeepers who have both been appointed co-chair positions within the British and Irish Association of Zoos and Aquariums (BIAZA).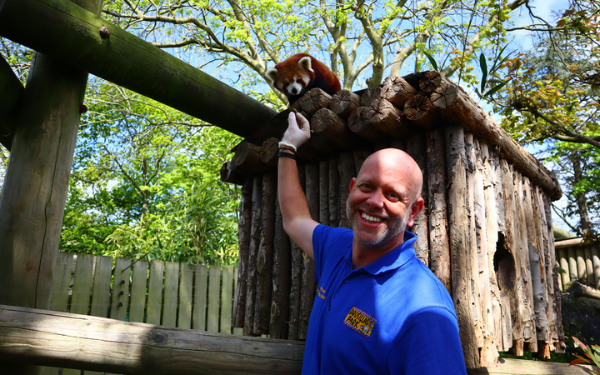 Zoo Animal Manager, Mark Kenward, has been appointed co-chair of the BIAZA Carnivore Sub Group, and Head Keeper, Gemma Romanis, has been selected as the new co-chair of the BIAZA Small Mammal Sub Group.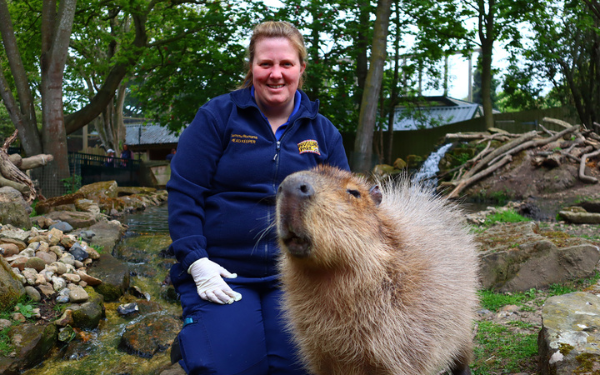 Both positions form part of BIAZA's Mammal Working Group, sitting within the wider Living Collections Committee, which aims to promote and ensure the highest standards of animal welfare, husbandry and management in zoos and aquariums.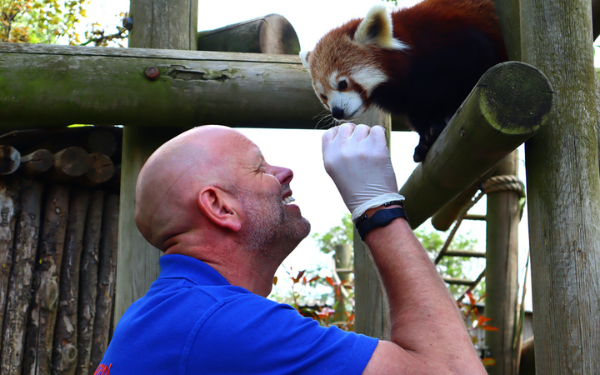 Mark Kenward spoke about the appointment "I've been fortunate to work at Drusillas for over 20 years, and have been zookeeping for almost 30 years, and it's the best career anyone can hope to have. My new appointment means I'll be assisting other zoos in the UK, and sometimes across Europe, in how best to manage the carnivore species from a welfare and conservation point of view, and ensure their survival for the future."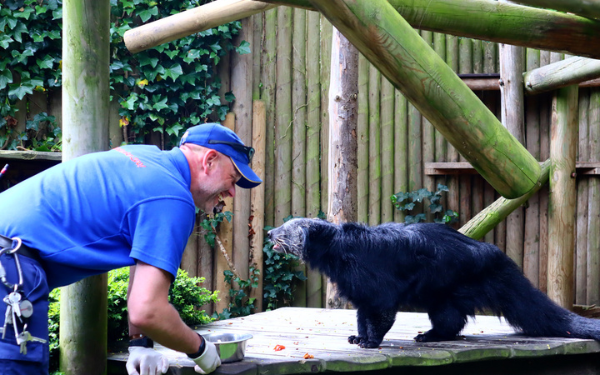 Mark continued, "Previously I was on the Small Mammal sub group and I'm delighted that Gemma has now taken that position. Gemma and I have worked together for 10 years and it's a huge achievement to have two zoo professionals from the same collection working with BIAZA in co-chair positions, so I feel incredibly proud. It's a wonderful opportunity and I'm really looking forward to working with colleagues from other zoos and the wider animal community."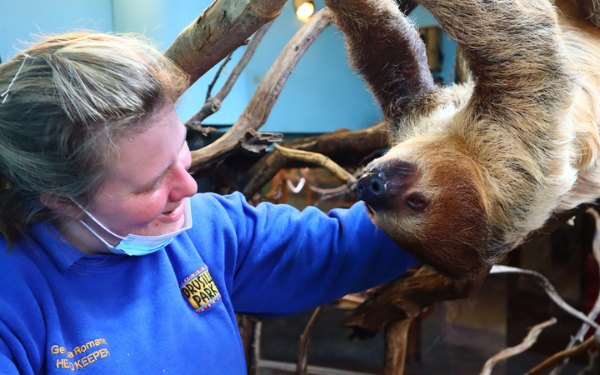 Gemma Romanis spoke about her new appointment: "Animals are my life passion and I started my career nearly ten years ago, and have continuously pushed myself professionally, trying to learn as much as I can. I'm incredibly proud that this has now led me to the position of co-chair, and I'm excited to now be involved in advising and guiding other collections caring for small mammals. It's a big achievement for me to take my place within the zoo community and I can't wait to work alongside my peers towards our goal of ensuring best practice in caring for the species."
Among their new duties, Mark and Gemma will contribute to articles, care sheets and best practice guidance, attend twice yearly meetings, and facilitate collaboration with other BIAZA committees.
A HUGE well done to our amazing team!
Back to listing