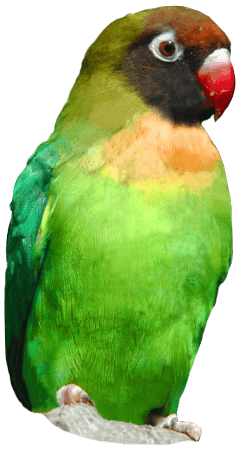 Drusillas Park Welcomes New Keeper to the Zoo
Drusillas Park in Alfriston is delighted to have welcomed a new keeper to the award-winning zoo in East Sussex.
31 year old Johanna Bellerby started at the Park in September and brings a wealth of animal experience with her. She is currently working on the squirrel monkey section, looking after a host of four-legged creatures including the zoo's resident meerkats, porcupines, mongoose, saki and squirrel monkeys.
Johanna commented: "I am really enjoying working at Drusillas so far. I knew a couple of members of the team before I started which has really helped me settle in."
"At the moment I have been trained on one of the eight sections but over time, I hope to work with all the animals at the zoo. I have worked closely with Sulawesi crested black macaques in the past and these are a particular favourite of mine – I am looking forward to learning about the group at Drusillas and getting to know all their individual characters."
Johanna comes to Drusillas from Newquay Zoo, where she worked for two years following a 3 month internship at Chester Zoo. She also has a Degree in Animal Management from Harper Adam's University; a leading specialist in agricultural, animal and land-based studies.
"I love being a zoo keeper", said Johanna. "It can be incredibly hard work at times and losing an animal is definitely the worst part as you build up such strong attachments."
"However, getting to know your animals, building up those bonds and working with critically endangered species such as the Sulawesi crested black macaques is so rewarding."
"Earlier this year I undertook the Three Peaks Challenge to raise money for these beautiful monkeys along with 9 other keepers for zoos across the UK. It's a great feeling to know you are helping the species and raising awareness; it makes me feel I have a real purpose in life. I couldn't imagine doing anything else."
Back to listing