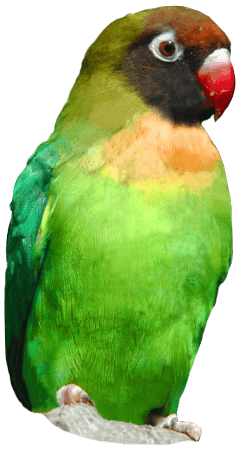 Family Fun at Drusillas Park this Easter
Crack open the fun at Drusillas Park this Easter; in addition to all the usual animal magic on offer, the award winning family attraction in East Sussex has also organised some special events to occupy your little monkeys during the school holidays.
Join in the excitement and snorts of laughter on Wednesday 9th April as the lovable Peppa Pig embarks on another Drusillas Park adventure, along with her brother George. The cheeky pair will be appearing at intervals throughout the day in the Events Arena.
The Fat Controller will also be alighting at the Park on Tuesday 15th and Good Friday 18th April to take control of the efficient running of the Thomas & Friends™ railway. Make tracks to Tidmouth Hault and enjoy photo opportunities with Sir Topham Hatt himself. Plus crime solving Scooby-Doo will be meeting budding detectives at various intervals on Wednesday 16th April; investigate with the cowardly hero but don't forget the Scooby snacks!
However, the fun doesn't stop there! Drusillas provides the opportunity to get nose to nose with hundreds of fascinating and entertaining creatures from monkeys and otters to penguins and meerkats. The state-of-the-art attraction, Go Wild! combines a multi-levelled labyrinth of adventure play and Go Bananas! is paradise for under 6s. Don't miss the interactive maze, Eden's Eye or the Thomas & Friends™ train ride which runs daily.
Plus Hello Kitty fans of all ages will be in for a huge treat in May, when Hello Kitty Secret Garden opens at Drusillas. New for 2014, the attraction is set within an English country garden and will include three Hello Kitty children's rides.
With all this, the usual antics around the zoo and oodles of adventure play, Drusillas has certainly got Easter all wrapped up.
Back to listing