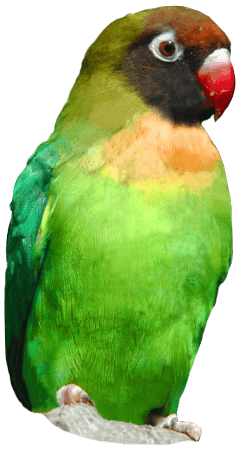 Thomas bid his final goodbye to Drusillas Park this week. The popular train ride came to Drusillas in 2007 after Directors, Laurence and Christine Smith signed a long term deal with HIT Entertainment. The project was a £400,000 investment for the Park and Drusillas became the first UK location to have Thomas as a permanent attraction.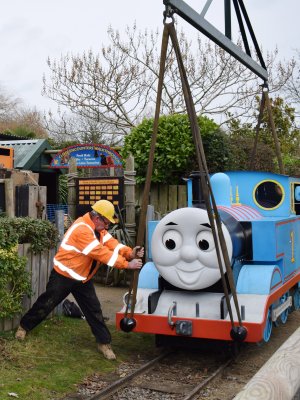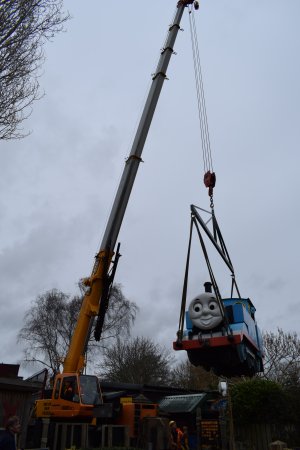 On Monday 9th January, the 3.5 tonne Thomas engine was lifted by crane from the rails, along with the passenger carriages, Annie and Clarabel. The process took approximately two hours to complete and marked the end of ten years of Thomas at the Park.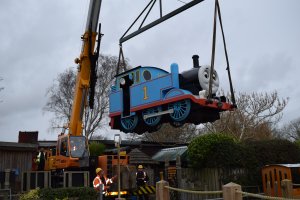 One Last Hurrah for Terry and Thomas
Prior to the departure of Thomas, dreams came true for 60 year old Terry Jeffery from Sussex who is a huge fan of the popular Number One engine.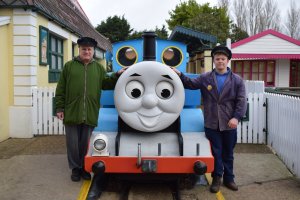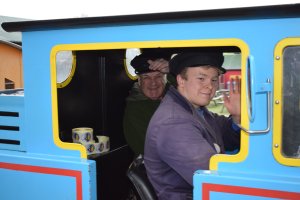 Terry has additional learning needs and loves Thomas the Tank Engine. Following a plea from his support worker, Terry visited Thomas during his final week to meet the staff that look after him. During this exclusive experience, Terry helped carry out the usual safety checks of the train, before driving the beloved engine for a test run.
Back to listing