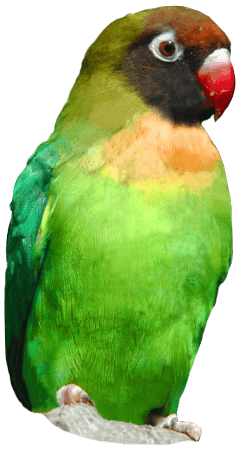 Lauren Has a Wild Time Volunteering at Drusillas
Volunteer Week runs from 1st - 7th June annually, recognising the valuable contribution made by volunteers throughout the UK.
Seventeen year old, Lauren Amos from Crowborough became a volunteer at the award-winning Drusillas Park in Sussex in February 2013 to gain animal based experience to benefit her studies at Plumpton College. As part of her role, Lauren helps raise awareness and oversees the zoo's popular walkthrough enclosures, in addition to answering any questions the public may have.
Lauren commented: "I've wanted to work in a zoo since doing keeper for a day when I was fourteen. I visited Drusillas many times as a child and it is the closest zoo to me which offered a volunteer opportunity within a zoo environment. The scheme sounded so exciting and I thought it would also be useful for my course."
"As a volunteer we talk to visitors about the animals and oversee visitor interaction in Lemurland, Lory Landing and the bats and sloths. During weekends and school holidays we also get to spend time in the Discovery Centre, teaching the public about the illegal trade of animals, which threatens the long term survival of many species."
"Volunteering has been incredibly beneficial to me as it has improved my confidence so much. My favourite part of volunteering is being able to teach people about the animals, as well as getting to know the individual animals themselves. I've met some amazing people and made so many friends."
The volunteer scheme at Drusillas Park has also helped Lauren realise her ultimate dream of working in a zoo. Last month, she successfully applied to become a part-time keeper at Drusillas, although she still finds time to volunteer too:
"I now work at Drusillas three days a week but I continue to volunteer whenever I can as it has helped me so much. Everyone at the zoo has been so good to me and the work has provided me with so many fantastic opportunities. I am always going on about Drusillas to my friends - the place means so much to me."
Education Officer and Volunteer Coordinator, Carla Dray commented; "Lauren is an excellent volunteer and we are delighted that she has been able to pursue her dreams with the experience and confidence she has gained volunteering for us."
"We have a team of 76 volunteers who give up their time for the benefit of our animals and visitors. Volunteering can be very rewarding and plays a vital role in helping us inform the public and raise awareness about conservation and the natural world. The role they play is invaluable and we are grateful to each and every one of them."
Back to listing