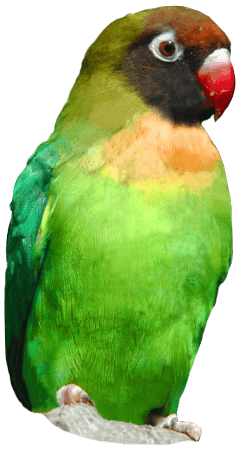 Meerkats Enjoy Easter Eggs
Our mischievous meerkats have enjoyed an egg-citing feast of customary fare (Video)
Chocolate was not on the menu though; instead the Easter bunny delivered boiled eggs decorated with edible paint to mark the festivities.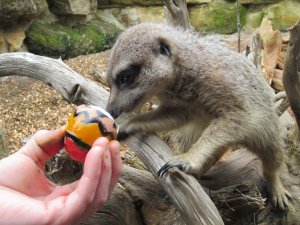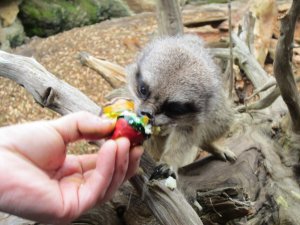 The egg hunt proved a smash with the eight strong group, who egg-splored the enclosure with enthusiasm. They scrambled to discover the unusual offering before polishing the meal up in minutes.
Zoo Keeper, Gemma Romanis commented: "The meerkats love eggs and they are an important source of protein for the group."
"Serving them whole in shells, means the meerkats have to think about how to get their food. They have to roll them around and work for their reward; they had a cracking time figuring it out."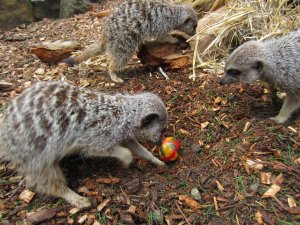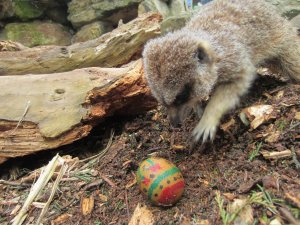 Serving the animals food in different ways is all part of the zoos enrichment programme, which ensures a diverse diet is enjoyed in imaginative and unusual ways. Enrichment is carried out within all the enclosures on a daily basis, encouraging the animals to work a little harder for their food as they would in the wild as well as providing mental stimulation.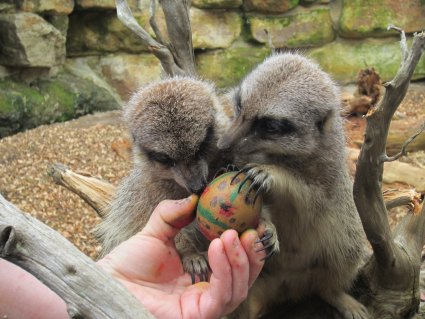 Back to listing