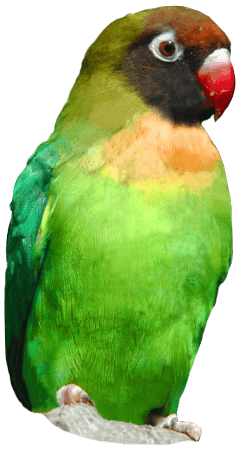 Monty is the Most Loved Animal this Valentine's Day!
Its official - Monty the Meerkat is the most loved animal at Drusillas Park according to visitors. He has more annualadoptions than any other animal at the zoo and three times as many as his closest rival, Slasher the penguin. To celebrate this accolade on Valentine's Day, zoo keepers will be treating him to a selection of his favourite treats including mealworms, locusts and crickets.
Monty was born at Drusillas Park on 30th April 2006 and is the second youngest member of the group after Hannibal. He lives alongside his father, Tubani, six brothers and two sisters.
Drusillas Park's annual adoption scheme allows children to learn about the importance of animal welfare, without all the costs and responsibilities associated with owning a pet. All of the animals at the zoo are available foradoption and the income generated helps support the zoo's ongoing animal care and conservation programmes.Adopters receive a photo, a certificate signed by a Zoo Director, a plaque on or near the animal's enclosure and a complimentary ticket to visit the new member of the family.
Meerkats have always been a favourite species at the Park but over the last few years zoo staff have noticed a marked increase in their popularity. They have now taken over as the zoo's most loved species representing 20% of all annual adoptions; former favourites the Humboldt penguins now receive just under 15%. One theory for this sudden serge could be put down to the appearance of Aleksandr Orlov on our screens; the Russian 'sophisticat' who advertises an insurance market comparison website.
However, two tiny monkeys that have failed to make a huge impression on visitors are the pygmy marmosets, AJ and Vitoria. They have not received one adoption in all their time at the zoo.
Pygmy marmosets are regarded as the smallest monkeys in the world, fitting comfortably into the palm of a human hand when fully grown. Perhaps this small statue has meant that AJ and Vitoria have gone under the radar and unnoticed by perspective adopters. However, luckily these two tiny sweethearts will have each other this Valentine's Day.
Back to listing