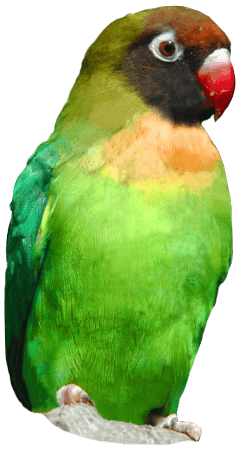 It's been a leap year with a difference for Matilda the Parma wallaby at Drusillas Park, who has become a first time mum just ahead of Mother's Day this Sunday (6th March).
Parma wallabies are the smallest species of wallaby, making the latest arrival easy to overlook when keepers discovered the joyful joey on Wednesday 3rd February, much to their surprise.
Matilda arrived at Drusillas Park in July 2015 and sadly lost her partner, Wally, in September after a short period of illness. However, little did the zoo realise that he had left a leap year legacy behind.
Zoo Manager, Sue Woodgate commented: "Like leap years, wallaby babies are a rarity for us. The last was born in 2007 when a group of Bennet's wallabies lived at the zoo, so we are truly delighted with the latest arrival."
"The joey is doing well and has been spotted with its head popping out of Matilda's pouch, which is where it will remain for up to six months; although lucky visitors may see it venturing out for short periods of time. We have also been looking for a new male for Matilda and think we have found the perfect mate, who should arrive with us during the summer. However, in the meantime it is great that Matilda has her baby to focus on and a part of Wally will live on at the zoo."
One thing's for certain, Drusillas Park are jumping for joy with the little cutie and will be providing lots of wallaby treats for clever mum, Matilda this Mother's Day.
Back to listing