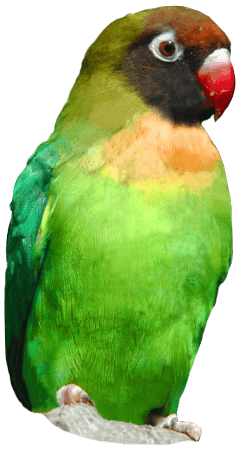 Paszek Takes a Walk on the Wild Side
Aegon International defending champion Tamira Paszek took a walk on the wild side at the Aegon International on Saturday 15 June, when she came face to face with some furry, prickly and scaly friends from Drusillas Park.
Paszek said she was excited to be back in Eastbourne, scene of her third career WTA title. "It just feels like home to me," said Paszek, who battled for more than three hours to beat Angelique Kerber in last year's see-sawing three-set final."
"It's been a tough few months with illness and injury so it's a nice, motivating and calming feeling to be back here."
"It's an incredible feeling thinking back to last year's final with all the memories. It was such a battle and with my family here to support me it was the most special place I could have won a tournament. Winning in Eastbourne last year gave me the best possible preparation for Wimbledon."
Paszek faces former world No.1 Caroline Wozniacki in the first round at this year's Aegon International and knows she's going to have a fight on her hands if she's to defend her title.
"I have a tough first round here, it's such an amazing draw again this year, so I'm going to give it my all and do my best to win twin back-to-back titles," said the 22-year-old.
World No.29 Paszek grew up surrounded by pets so was delighted to acquaint herself with some of the zoo's exotic locals including Frank the Bearded Dragon, Tilk the Royal Python, Hoglet the Pigmy Hedgehog, Fat Tailed Gerbils Gemma and Gill and a Madagascan Cockroach called Colin - all members of the educational program at Drusillas Park.
"The animals are very cute, friendly and lovely so it was great to spend some time with them," said Paszek. "These kinds of activities are relaxing and fun before the tournament starts."
Saturday was Family Day at the Aegon International, kicking off what's expected to be a bumper week of tennis at Devonshire Park.
Back to listing