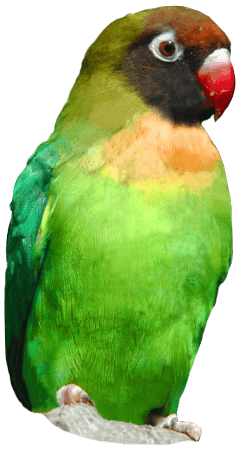 Get ready to take a wild journey through the zoo on Drusillas Park's brand new train. After months of planning and preparations, the Safari Express chugged out of Mungos Central station at 11am on Friday 31st March 2017.
Causing quite the fu'roar both in the park and on social media, the African themed train has been delighting both children and parents already. With 4 brightly coloured carriages, there is plenty of space for its adventurous passengers.
Get your little explorers at the ready and let the Safari Express take them on a roar-some ride deep into the heart of the zoo. Keep your eyes peeled as you travel along the tracks. You never know what surprises might appear on the way; could Snigger and Sneer the laughing hyenas be waiting around the corner or Majesty the great lion be ready to roar as you pass? Don't miss the beautiful flying flamingos as they soar through the skies above and beware of the charging rhino.
The Safari Express arrived at Drusillas Park earlier this month after travelling over 400 miles by lorry from the Metallbau-Emmein factory in Germany. The 3.5 tonne bespoke safari train was hoisted onto the rails by a huge mechanical crane and the whole track has been carefully re-themed over the last couple of months.
Part of the Go Safari! project, the Safari Express is just one of three exciting new attractions coming to the Park. Joining the train will be the Hippopotobus and the Flying Cheetahs (due to open 26th May 2017).
Managing Director, Laurence Smith commented: "We are very excited about the arrival of the Safari Express; the first of three new rides for 2017. We are confident that Go Safari! will be a great success. The project represents a million pound investment for the Park and is our biggest undertakings to date."
Sure to be a thrill for children of all ages, the Safari Express is waiting to transport you to a whole new world of adventure.
Back to listing