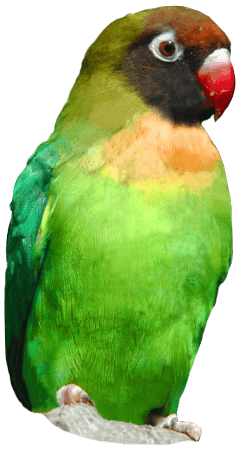 Sussex Zoo Celebrates New Zoo Baby
A critically endangered monkey has been born at Drusillas Park as part of a European breeding programme.
The bouncing baby boy arrived on 18th March and is doing well under the guidance of proud parents, Kendari and Moteck; the zoo's resident Sulawesi crested black macaques.
These large monkeys are very distinctive due to their bright pink bottoms and punk style hair.
They are native to the Indonesian island of Sulawesi where the population has dropped by more than 80% in the last 40 years and they are now regarded as critically endangered by the IUCN (International Union for Conservation of Nature and Natural Resources). This is mainly due to loss of habitat and hunting pressure and they now face a very real threat of extinction in the wild.
The baby's older brother Tambo and cousin Kamala also live at the zoo and the youngsters are keen to get to know the new arrival. They have been trying to entice the baby away from his mum but Kendari remains cautiously protective. She will carry her infant for the next four to five months, nursing him for at least a year.
Breeding programmes such as the ones at Drusillas Park operate throughout the zoo community, in conjunction with the European Association of Zoos and Aquaria. By cooperating in this way, animal collections hope to safeguard the existence of many animal species, in order to secure their survival in the future.
Back to listing