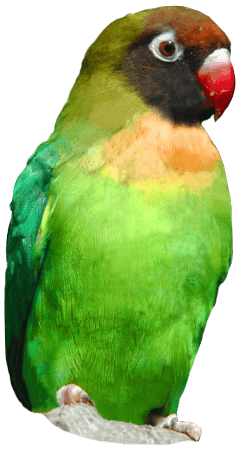 Paddington is coming to Drusillas!
PUBLISHED 21/02/23
A very rare sort of bear is arriving at Drusillas Park and we can't wait to meet him!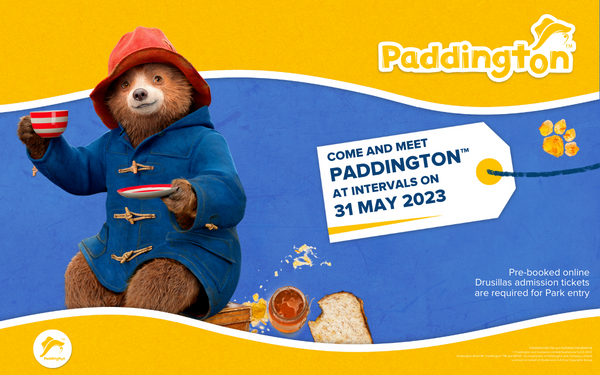 Paddington Bear's adventures will be bringing him to Drusillas on Wednesday 31st May 2023, and you're all invited to come and see him.
So pop your marmalade sandwiches in your hats and come along to see Paddington at intervals throughout the day.
There will be plenty of opportunities for photos too, so don't forget your camera to capture a special moment with Paddington.
Plus, don't miss a chance to meet Bluey & Bingo on 23rd & 24th August, and PAW Patrol on 9th August!
Non-Member Tickets
Drusillas standard admission tickets must be pre-booked in advance online to enter the park (£28.40 pp for anyone aged 2 yrs+)
Tickets will be limited, once the limit of tickets has been reached, the event will be sold out and sales will close
There are no tickets or timeslots required to meet our characters in the Park, this will be offered on a first come, first served basis
Tickets will

not

be available to purchase on the gate on the day
Only online tickets, booked in advance, will be accepted on Character Events Days
Discounted tickets, free tickets or gift vouchers are not valid on these selected character 'event' days including Tesco Vouchers, Flexi-Tickets and half price vouchers.
Under 2s are welcome free of charge, but must book a free ticket in advance online
Accompanying carers (with evidence of DLA/PIP/ESA/AA) are welcome free of charge, but must book a free ticket in advance online
Visitors in the Park on the day should make their way to the Events Arena where our characters will be appearing at intervals during the day
If you would like to have a one-to-one meeting with the characters, please join the queue
If you don't want to queue for a one-to-one meeting, you can see our characters and take photos of them from the front of the stage
Member Tickets
Annual Members must pre-book a free ticket in advance online to attend character days
Member tickets are limited, once the limit of tickets has been reached, bookings will close
Member tickets are offered on a first come, first served basis
Members without pre-booked tickets will not be able to enter the Park on the day
There are no tickets or timeslots required to meet our characters in the Park, this will be offered on a first come, first served basis
nder 2s are welcome free of charge, but must book a free ticket in advance online
Accompanying carers (with evidence of DLA/PIP/ESA/AA) are welcome free of charge, but must book a free ticket in advance online
Members in the Park on the day should make their way to the Events Arena where our characters will be appearing at intervals during the day.
If you would like to have a one-to-one meeting with the characters, please join the queue
If you don't want to queue for a one-to-one meeting, you can see our characters and take photos of them from the front of the stage
Online Annual Membership Accounts
If you are an Annual Member you need to log into your online membership account to book tickets
If it is your first time logging in you will need to click 'forgot my password' and create a new one
If your membership expires before the date of the event, you will be prompted to renew your membership before booking
If you need any help please email

[email protected]
Back to listing