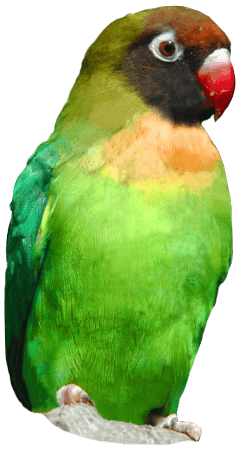 Rockinghorse Charity Visit
Drusillas Park Arranges Special Group Visit for Rockinghorse Children's Charity


Drusillas Park in Alfriston are proud to be supporting Rockinghorse as their Charity of the Year 2018. In support of their partnership this year, Drusillas invited guests of Rockinghorse to attend the Park for a special day out.
Amy Farmer, of the Play Team at the Royal Alexandra Children's Hospital, said: "We would like to say thank you to Drusillas and Rockinghorse for allowing some of the Royal Alexandra Children's Hospital patients and their families to enjoy a day out. Days out like this make such a difference to these families who have spent so much time in hospital, it was lovely to see so many smiley faces enjoying time together."
Rockinghorse Children's Charity aims to improve the lives of sick children throughout Sussex. They are the official fundraising arm of the Royal Alexandra Children's Hospital, where they raise money for life-saving and cutting-edge medical equipment, whilst ensuring that children are treated in an environment better suited to their needs.
Rockinghorse also supports the Trevor Mann Baby Unit in Brighton, the Special Care Baby Unit based at the Princess Royal Hospital in Haywards Heath and other paediatric services and respite centres throughout Sussex.
Working in partnership with these services, Rockinghorse strives to make them stimulating, cutting edge and accessible for the many babies, children and teenagers who need them.
Cheryl Piper, PR and Communications Manager at Rockinghorse, said: "We had a fantastic day at Drusillas and we are so grateful to them for donating family tickets to benefit young outpatients of the Royal Alexandra Children's Hospital. The team here at Rockinghorse are so pleased to be the park's chosen charity for 2018 and really appreciate their support."
Drusillas' beautiful red panda, Mulan, is also helping to raise funds for this amazing charity. Every time Mulan is adopted 20% of all the proceeds will be donated to Rockinghorse.
Drusillas' Managing Director, Christine Smith, commented: "We are thrilled to be working with Rockinghorse in 2018."
"As Drusillas Park is enjoyed by so many young families it is very important to us to support a charity that provides such amazing care for children. We are very proud to be partnering with Rockinghorse and look forward to continuing to work closely with them over the course of the year. We are so pleased to hear everyone enjoyed their day out at Drusillas!"
Back to listing