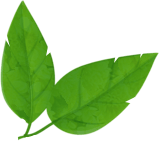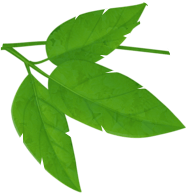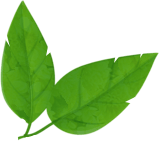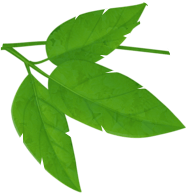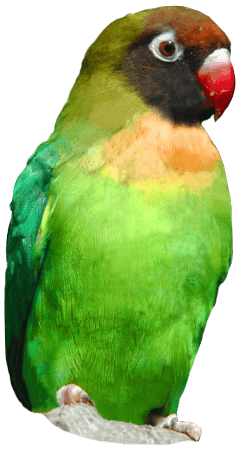 Prices and What's Open
Following the latest government updates, Drusillas will now be closed until further notice. Please click the link for full Coronavirus Visitor Information.
We have two different price bands depending on the day of your visit; Standard (blue) and Off-Peak (yellow).
How To Buy Tickets
Tickets for Drusillas can be bought at the Admission Gates on the day of your visit or can be bought online in advance of your visit. Online tickets are available until 11:59pm the day before your visit and will always be cheaper than our 'At the Gate' price. Our Family Ticket prices start from a Family of 2 (price display below) but we also offer Family Tickets for a Family of 3 (from £52.50), a Family of 4 (from £70) and a Family of 5 (from £87.50).
Ticket Type
Under 2

Adult or Child 2 +

Family Tickets

Senior
60 yr+
Groups
15 to 39 people
Standard
(Online)

Under 2:

FREE

Adult or Child 2 +:

£19.50

Family Tickets :

From £39.00

Senior:

£18.50

Groups:

£14.00
Standard
(At the gate)

Under 2:

FREE

Adult or Child 2 +:

£22.50

Family Tickets :

From £45.00

Senior:

£21.50

Groups:

£17.00
Ticket Type
Under 2

Adult or Child 2 +

Family Tickets

Senior
60 yr+
Groups
15 to 39 people
Off-Peak
(Online)

Under 2:

FREE

Adult or Child 2 +:

£17.50

Family Tickets :

From £35.00

Senior:

£16.50

Groups:

£12.00
Off-Peak
(At the gate)

Under 2:

FREE

Adult or Child 2 +:

£20.50

Family Tickets :

From £41.00

Senior:

£19.50

Groups:

£15.00
Information on Prices
Coronavirus Price Information
We are charging half price entry at the gate from Wednesday 18th March 2020 due to some facilities and services being closed. We advise against booking tickets in advance online during this time and only purchasing tickets at the gate. We cannot offer half price tickets online currently, so please be aware if you do decide to book online these will not be at a discounted rate. Please click the link for full Coronavirus Visitor Information.
What's Included in the Price?
The price of entry into Drusillas includes admission to the Zoo, Amazon Adventure indoor play, Go Wild!, Go Bananas!, Get Wet splash pad!, Mungo's Adventure Maze, Jurassic Jungle and all the children's rides including the Rainforest Carousel, the Go Safari! rides, the Safari Express train ride and the Hello Kitty rides. Animal Spotter and Zoolympic Challenge booklets are available free of charge. All our events and meet and greet character appearances are included in the price of entry with the exception of Father Christmas.
Drusillas Annual Membership
The Drusillas Annual Membership allows you to visit 362 days a year for less that 20p per day! A Standard Membership is £72 a year and Gold Membership is £82 a year. Not only does the Annual Membership provide year-long family fun, you will also receive discounts in the shops, cafés and money off our VIP experiences such as Close Encounters and Keeper for the Day! Plus, if you give us your email address we will send you at least five email offers through the year to enjoy with your family and friends. For more information take a look at the Annual Membership page.
Optional Attractions
Additionally, we offer some optional attractions where there is a small charge, these include Panning for Gold, Vertical Limit Climbing Wall, Penguin Plunge, and Dino Dig. There is also a charge for face painting, temporary tattoos and hair braiding in Hello Kitty's Secret Garden. These attractions are open most weekends and East Sussex state school holidays, weather permitting. After October half term our Panning for Gold, Penguin Plunge slide and Vertical Limit Climbing Wall activities are closed as we prepare for our Christmas at Drusillas event.
Group Tickets
We offer a discounted price for groups of 15 or more. You can pre-book tickets online for groups of 15-39 people via our Online Booking System . If you have over 40 people in your group or you're unsure of exact numbers please feel free to email us on [email protected] so we can help you organise your day.
Disabled Visitors
Disabled visitors pay the full entrance fee but are eligible to bring one essential carer with them free of charge subject to DLA/PIP written evidence. Please note the evidence provided must be dated within the last two years. If evidence is not brought or not in date the full charge for entry will be required. However, we have a simple refund system to be able to claim your money back at a later stage if it is forgotten. Carers must be aged 16 or over. Carers do not need to be included in any ticket you are purchasing for yourself or group. For more detailed information please see our Access Statement.
Discounts to Drusillas
Drusillas Park does not work with any external discount voucher websites, however keep your eye on our special offers page where we run regular offers throughout the year. You can also sign up to our newsletters (scroll down to the bottom of this page) to keep you up to date with any offers, discounts or event news from Drusillas.
Information on What's Open
Latest Coronavirus Information
Drusillas Park remains open, but not quite as usual. We have had to make some important commercial decisions, so the following changes to our usual facilities will be in operation from Wednesday 18th March 2020; the zoo, play areas and rides will all be open but we will close all retail and catering outlets with the exception of Mungo's Trading Post, Explorers Café and Amazon Adventure. Some, but not all, of our rides will be running on rotation and all of our additional attractions, such as Panning for Gold, will be closed. The Zoo and walk through enclosures will remain open, but we won't be holding any Keeper Talks at feeding times. Our new attraction Jurassic Jungle will be finished ahead of schedule and will be open from Saturday 21st March. We will be keeping Explorers Café open but distancing the tables to allow you all an extra degree of separation. We are also asking everyone to be mindful of others and to maintain a reasonable distance when entering the Park or waiting for a ride. Click the link for full Coronavirus Visitor Information.
Catering and Retail
Drusillas is open 362 days per year and our catering and retail outlets are geared to the level of visitors on any given day, but there will always be two catering outlets and at least one retail outlet open.
Walk-through Enclosures
Lemurland and Lory Landing are closed weekdays in November, December, January and February but open every weekend and East Sussex state school holidays. However the Lemurs and the Lorikeets can be seen in their enclosures throughout this period.
Rides
The regularity of children's rides are geared to the anticipated level of visitors on any given day. The rides operate on a rotational basis on less busy days such as term time weekdays or winter weekends. The rides operate on a continual basis on most other weekends throughout the year and during East Sussex state school holidays. Please note, some of our rides do not operate in bad weather including high winds, heavy rain or snow.
Get Wet Splash Pad
Get Wet is our outdoor water play area and is open from the start of the Easter school holidays until the end of September each year.