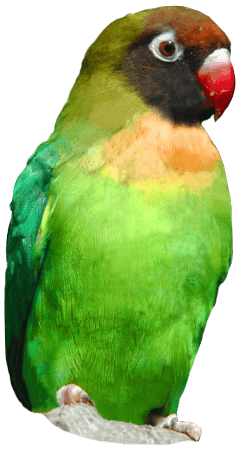 Once upon a time at a zoo in East Sussex, Zookeepers read popular children's books to their animals in celebration of World Book Day. The annual event is being celebrated across the world on Thursday 5th March 2020 and is designed to inspire a love of reading and books in children.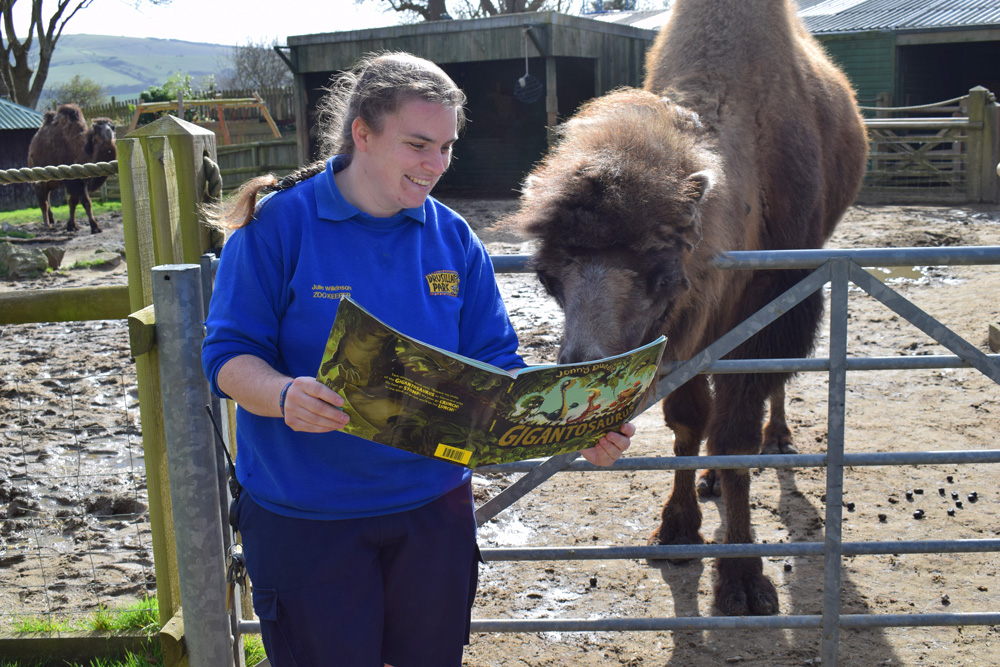 As children all over the globe are getting ready to dress up as their favourite fictional characters, Zookeepers at Drusillas Park got into the spirit of things, reading their animals books they just knew they would enjoy!
Drusillas' Zoo Business Manager, Sue Woodgate, said: "Delivering our animals' meals in imaginative and unusual ways is part of the zoo's daily enrichment programme. This ensures they receive a varied and diverse diet, as well as encouraging them to think and work for their food rather than it just being lazily handed to them. This time we hid bits of food around the books to see if it sparked their interest in time for World Book Day!"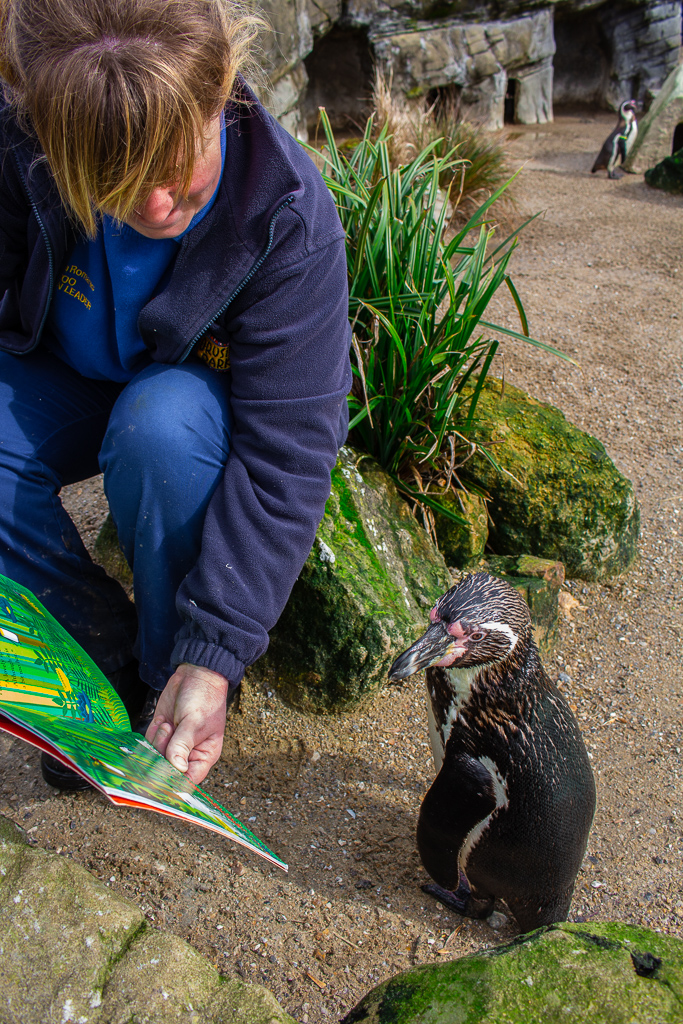 "The wallabies were read 'The Koala who could', the penguin was read 'Blown Away' and the donkeys read 'The Wonky Donkey'. Our camels Lofty and Roxy went for something a little different and they read 'Gigantosaurus' – a book all about dinosaur roars! We think they wanted to learn how to compete with the new dinosaurs moving into Drusillas as part of our brand-new attraction Jurassic Jungle. The camels are used to being the biggest residents at the zoo, but we think the t-rex and dilophosaurus will give them a run for their money!
"The Keepers really enjoyed taking time out to read to them and the animals were certainly more interested in the books than the food!"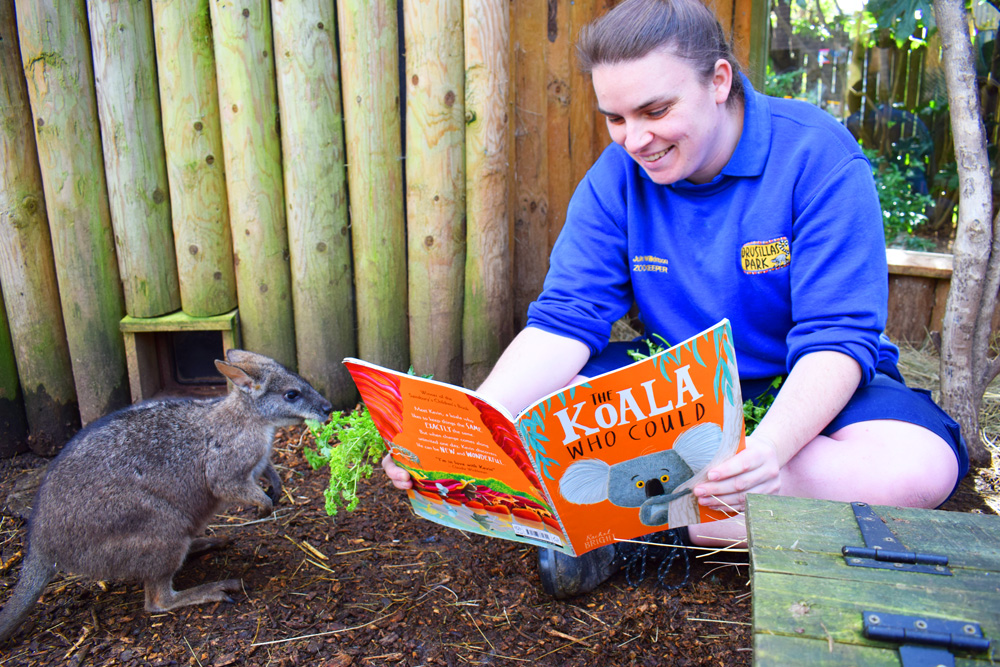 Pip the wallaby really enjoyed reading about the animals native to Australia in 'The Koala who could', the penguins were really into 'Blown Away' and Coco the donkey could relate to every page of 'The Wonky Donkey'!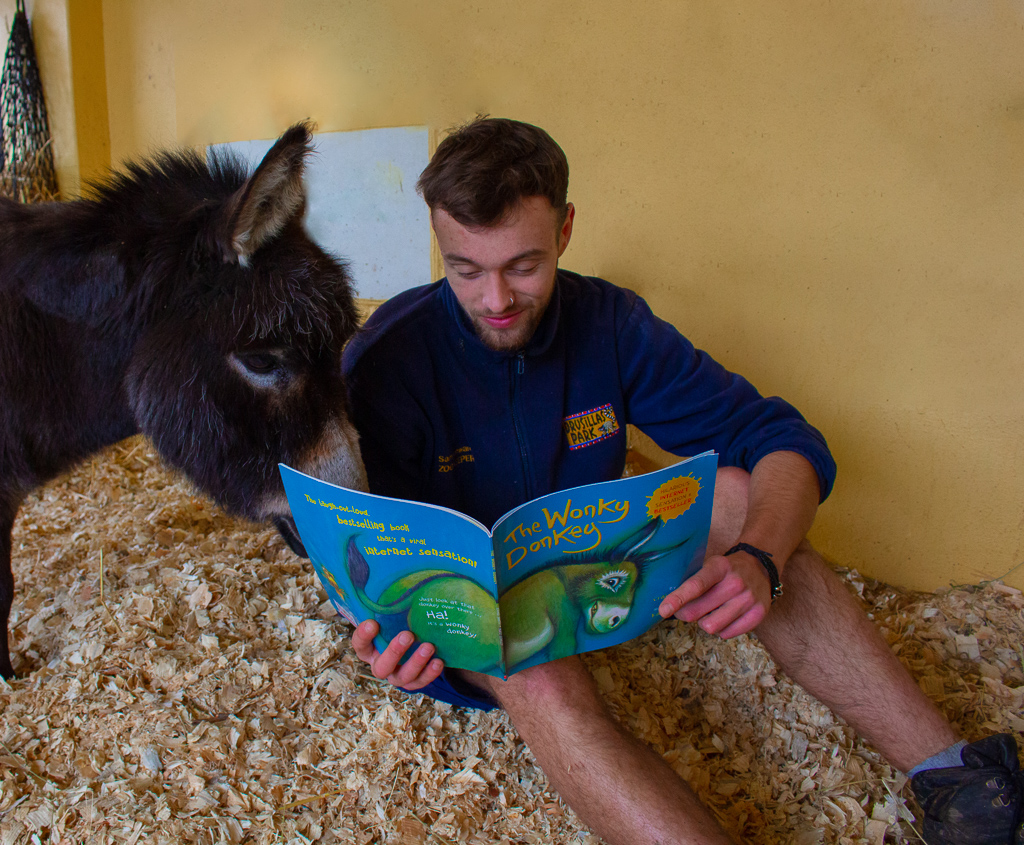 Rio the Coati made himself very comfortable on Keeper Jess' shoulders to read the 'The Very Hungry Caterpillar' by Eric Carle.
As well as reading to their animals, Keepers at Drusillas are encouraging their visitors to pick up a book.
Drusillas Head of Education, James Woodward, said: "Reading is a great way to stimulate a child's imagination! There are so many wonderful books out there, and hundreds of books about animals. They are a really useful learning tool because they teach children about the animals of the world in an exciting and engaging way. Not all learning has to be sitting in a classroom, some of the best learning comes from getting lost in the magic of a good book."
Back to listing