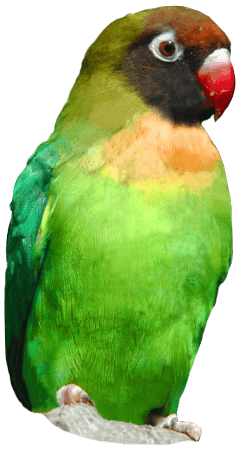 After 97 days of being shut Drusillas Park in Alfriston are preparing to open their doors to the public once more. Animal lovers will be able to return to the award-winning zoo from Friday 26th June 2020. 

Deputy Managing Director, Cassie Poland, said: "We are really excited to be reopening and to finally have a date we can welcome visitors back to Drusillas. We have now had the official guidelines through, and we will open just the zoo initially. From Saturday 4th July, we anticipate being able to open all rides and play areas and are anxiously waiting for the government green light."  
In the first week of reopening, just the zoo will be open to the public whilst the rides and play areas remain closed. Oasis Cafe will be serving takeaway food and drink and there will only be one shop open, with a restriction on the number of people allowed in at any given time. 
Deputy Managing Director, Cassie Poland, said: "During the first week, based on government guidelines, we sadly will not be running any of our VIP experiences such as animal encounters and Keeper for the Day. Our walkthough enclosures Lemurland, Lory Landing and sloth and bat walkthrough will also remain closed for now."
"After 4th July, we hope to have the rides, play areas and most of our other attractions open! We also anticipate opening our other shops, our walkthrough enclosures and restarting our VIP experiences."
"We hope that everyone can understand the reasoning for this phased reopening and that we can all look forward to opening fully on the 4th of July. Our main priority is to keep our staff and the public safe and we have been working very hard to ensure this with detailed risk assessments, lots of training and enhanced cleaning regimes."
Staff have been working hard behind the scenes to ensure that Drusillas is a safe place for families to visit worry free. Some of the key health and safety measures being implemented include: a one way zoo route, social distancing floor markings and signage, increased availability of hand sanitisers and hand washing facilities, enhanced cleaning regimes with a focus on touch points, queue management facilities, restricted visitor numbers, hygiene screens and the cancellation of any event that causes crowds to gather. A full list of Drusillas health and safety measures can be found on their 'Staying Safe At Drusillas' webpage. Please click here to view
Drusillas is also urging visitors to book tickets online before coming to visit the Park. Anyone who does not book a ticket online in advance will not be guaranteed entry. 
Deputy Managing Director, Cassie Poland, said: "We cannot stress enough the importance of booking your tickets online before you visit. We are working hard to ensure Drusillas remains a safe and enjoyable place to visit and this does include limiting the number of people that can visit. So please, if you are coming to visit us, book your tickets online first."
"We are really excited to be reopening and we can't wait to welcome everyone back. 97 days is such a long time to be closed and we are really looking forward to getting back to it and settling into the new normal."
Located just off the A27 in Alfriston, Drusillas Park will be open daily from 10am on Friday 26th June. Click here to book tickets 
Back to listing