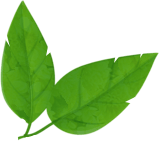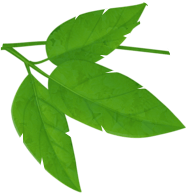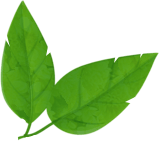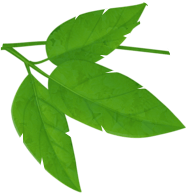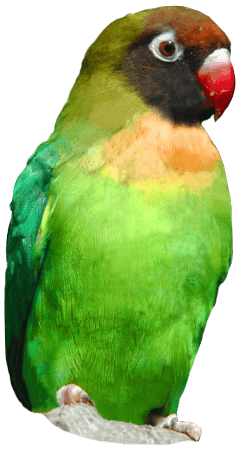 Frequently Asked Questions
We have compiled a list of frequently asked questions which we hope will be helpful to you.
What does the entry price include?
The price of entry into Drusillas includes admission to the Zoo, Amazon Adventure indoor play, Go Wild!, Go Bananas!, Get Wet!, Eden's Eye Maze and all the Go Safari! and Hello Kitty rides including the Safari Express train ride. Animal Spotter and Zoolympic Challenge booklets are available free of charge. Additionally, we offer some extra attractions where there is a small charge, these include Panning for Gold, Vertical Limit Climbing Wall, Penguin Plunge, and Dino Dig. There is also a charge for face painting, temporary tattoos and hair braiding in Hello Kitty's Secret Garden. These extra attractions are open most weekends and East Sussex state school holidays, weather permitting. We are open 362 days per year and catering and retail outlets are geared to the level of visitors on any given day, but there will always be two catering outlets and at least one retail outlet open. All our events and meet and greet character appearances are included in the price of entry with the exception of Father Christmas.
Are there rides at Drusillas?
We have a number of rides here at Drusillas. Hello Kitty Secret Garden is a themed area within the Park which consists of three rides – a car ride, a "reach for the sky" hopper ride and a teacup ride (some height restrictions apply). The Hello Kitty Secret Garden is the only Hello Kitty attraction in Europe. Go Safari! is our newest African themed attraction which features three fun rides; the Safari Express train, the Hippopotobus and Flying Cheetahs (some height restrictions will apply).
How much does it cost to get into Drusillas?
The admission cost depends on what date you plan to visit and how many people are in your party. Please take a look at our calendar on the Tickets and Prices page to work out what price would suit you best.
What age do you start paying from?
Children aged 2 years and over are charged the full admission rate. Babies under 2 are free of charge and do not need to be included in any ticket you are purchasing for yourself or group.
I'm registered disabled, does my carer have to pay to enter the Park?
Those visitors that receive DLA or PIP payments are eligible to bring with them one essential carer free of charge subject to DLA/PIP written evidence. Please note the evidence provided must be dated within the last two years. If evidence is not brought or not in date the full charge for entry will be required. However, we have a simple refund system to be able to claim your money back at a later stage if it is forgotten. Carers must be aged 16 or over. Carers do not need to be included in any ticket you are purchasing for yourself or group. For more detailed information please see our Access Statement.
How do we get to Drusillas?
We are situated just off the A27 near Alfriston in-between Eastbourne and Brighton. For sat navs please use the postcode BN26 5QS. If travelling to us via public transport we recommend journeying by train and arriving at Polegate station where there is a taxi rank available. Alternatively, visit www.traveline.info for more public transport information. For a map, route planner and further information please see our Directions page.
Are there additional charges once we are in the Park?
We do offer extra children's activities at a small additional charge such as Panning for Gold, Dino Dig, Vertical Limit and Penguin Plunge. Take a look at all the fun activities on our Extra Activities page.
Do you offer any discounts on the entry prices?
Visit our Tickets and Prices page for the cheapest entry into Drusillas when you book tickets in advance. We do not currently work with any external discount voucher websites, however, we do send out our own offers and vouchers on a regular basis via our own discount scheme for those people who wish to sign up. We also partake in the Tesco Clubcard Scheme and are pleased to accept 'Drusillas Park 1 day entry tokens' for daily admission. Please note we do not accept the 'Days Out' monetary value discount vouchers. The Drusillas Park 1 day entry token code(s) cannot be used for group or school bookings, Annual Memberships or in conjunction with any other voucher or discount scheme in the UK. You must have your confirmation token email available on the day of your visit (not the order confirmation email). Please check the Drusillas page on the Tesco Clubcard website for all the details and terms and conditions before you visit.
Where do we go if we have bought Online Tickets?
Please use any daily admission queue for entry and ensure that all your party are present at the time of admission. Online tickets guarantee the cheapest entry price but do not guarantee a faster entry system. Visitors will be required to have their tickets redeemed before entering the Park.
What animals have you got at Drusillas?
We have over 100 different species and specialise in smaller exotic animals so we don't have elephants, lions or tigers but we have lots of family favourites such as monkeys, penguins, meerkats and lemurs. Take look at our Animals page for more information.
What age group is Drusillas aimed at?
Drusillas is aimed primarily at families with children under the age of 12 years old although our animals have universal appeal. All the play areas are specifically designed for children 12 years or under.
How long can you spend at Drusillas?
On average families spend between 4-6 hours in the Park. This is based on market research we have undertaken over the last five years.
Is the Park accessible for disabled visitors?
Yes, Drusillas is accessible for all visitors. We offer disabled toilets and changing, disabled parking, and the Park is wheelchair friendly throughout with low-level viewing. Wheelchairs are available to hire subject to availability and a refundable £20 deposit. Please read our Access Statement for full details.
Do you have baby changing facilities?
Yes, baby changing facilities are located in all toilets (except those next to the Discovery Centre). Our Parent and Baby room is located in the Go Wild! area. A nappy vending machine is located in the toilets opposite Go Safari!
Can we buy food at the Park?
Yes, you can and we have food to suit all tastes and budgets: homemade lasagne, pizza, pasta, a selection of sandwiches, jacket potatoes, burgers and chips, a self-service salad bar plus vegetarian and gluten-free options! We have four food and drink outlets which have different opening dates and hours, so please take a look at our Food and Drinks page before you visit us.
Is there a charge for parking?
No, our car park is free of charge but vehicles are left at owners' risk.
What if I need to go back to the car, can I re-enter the Park?
If you need to leave the Park and re-enter on the same day please stamp your hand clearly with our Drusillas hand stamp situated at the exit gate. To re-enter the Park please go to our Admission Gates and show the clear, black stamp on your hand.
Can I get cash at Drusillas?
We do not have a cash machine at Drusillas however you are able to get cash back (with purchase) at our Admission Gates, most food outlets and shops if your card allows.
What is a Drusillas Annual Member?
Our Annual Membership scheme provides admission to the Park every day that Drusillas is open (362 days a year). We have two levels of Membership; Standard and Gold. To learn all about the benefits, take a look at our Annual Membership page.
I'm fundraising for a good cause, can Drusillas donate a prize?
We get a huge number of requests for free tickets to Drusillas for raffles, Fayres and charity events, therefore we have made the decision to only send tickets out to those organisations who fit our criteria. Please see our Charity Page for all the relevant information.
Can we feed the animals?
Whilst you are visiting the zoo we ask that you respect our animals and do not feed or tease them. You can, however, watch some of the animals being fed during our daily Animal Feeding Times. You can also feed the animals yourself when you book one of our animal feeding experiences which range from a one-to-one Keeper for the Day experience to a 30-40 minute Close Encounter experience.
Where does Drusillas get its name from?
The founder of Drusillas Park, Captain Douglas Ann named the Park after his wife Drusilla! Click the link for more information on the History of Drusillas Park.
For further Visitor Information please click the link.
Sign up to our mailing list to receive all the latest vouchers and exclusive offers!