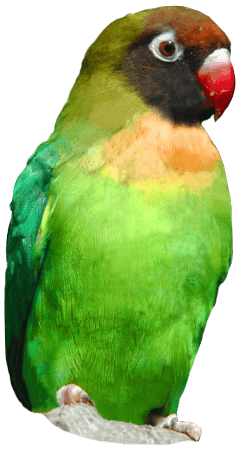 Drusillas Park is delighted to announce the safe return of their elusive racoon, Bandit. Keepers finally caught up with the furry fugitive in Alfriston earlier today; she was discovered sunbathing on the roof of a garden shed by local resident Judy Weatherhead.
Judy commented: "It all started at 6.30 this morning when we discovered the racoon on the shed roof; at first we were not quite sure whether it was a Maine Coon cat! All the neighbours helped and I am so pleased to have been involved in her safe return - I had become quite attached to her."
Bandit originally absconded from the zoo on 26 April together with her sister. Turpin was found a week later in the Go Wild! adventure play area by two school girls visiting the Park. Bandit made a brief reappearance at the zoo three weeks later, before heading off on another adventure. Since then Keepers have been conducting daily searches but Bandit had remained at large.
The recovery took a few hours and involved five separate houses and gardens in Alfriston. Zoo Manager, Sue Woodgate led a team of keepers to the village and Deputy Head Keeper, Jason O'Connell finally recovered the roaming racoon. Bandit has now been returned safely to the zoo where her family reside.
Zoo Manager, Sue Woodgate commented: "We are delighted to have her back. She looks well and seems in good health. One resident had even seen her eating avocado and mango from a recycling bin so it looks like she may have adopted some pretty expensive tastes."
"We would like to thank the residents of Alfriston who helped us tremendously in recovering Bandit, from the initial phone report right through to her eventual return. We are keeping Bandit off show for the time being while we run a few health checks and settle her back into the zoo; she has had a very exciting few weeks!"
Back to listing