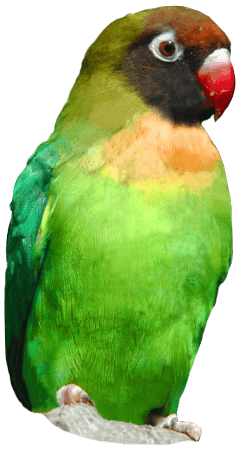 Park Updates for Spring 2022!
UPDATED 16.05.22
Exciting Park Updates coming up at Drusillas!
We have been seriously busy bees in the first few months of 2022, and cannot wait to show you all the new and exciting things we have been working on at the Park! Here's a little update on what's happening and what to look out for in the coming weeks and months...
NEW The Rainforest Adventure
Our brand new attraction The Rainforest Adventure is now open, and we can't WAIT to welcome you to the jungle!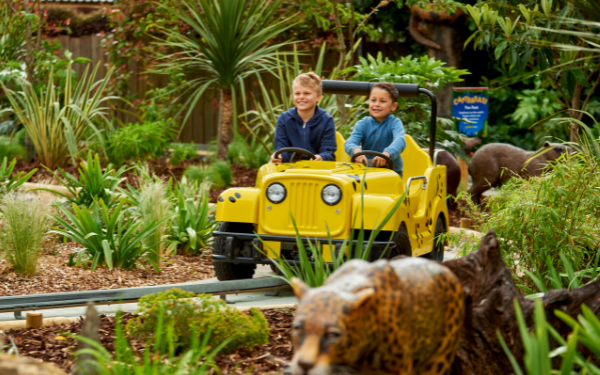 Our rides Toucan Twister, Amazon Skyrise, Jungle Jeeps and Junior Jeep are where it's at for family-friendly thrills in our beautiful new area.
Keep your eyes peeled for some new wild friends, with toucans, jaguars, crocodiles, tropical frogs, anteaters, sloths and a spitting anaconda!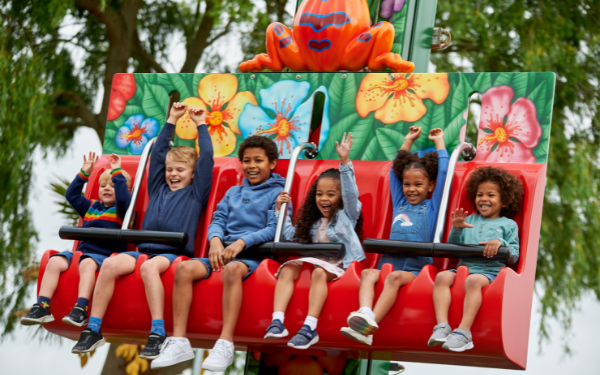 FREE Kid's Rides
We're thrilled to confirm our free-of-charge coin operated rides will remain a permanent feature at Drusillas.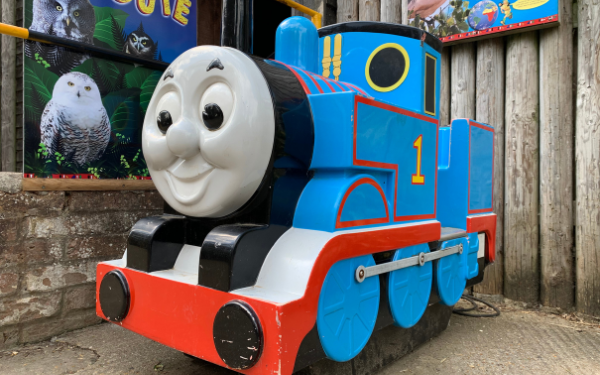 Originally put in place whilst we worked on our new attraction -
The Rainforest Adventure
- we've decided to keep House of Fun, the kid's rides around the Park, and Dougan's Mine free to use for all!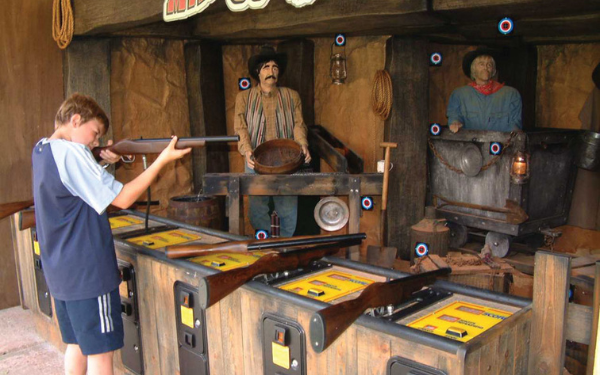 NEW coati enclosure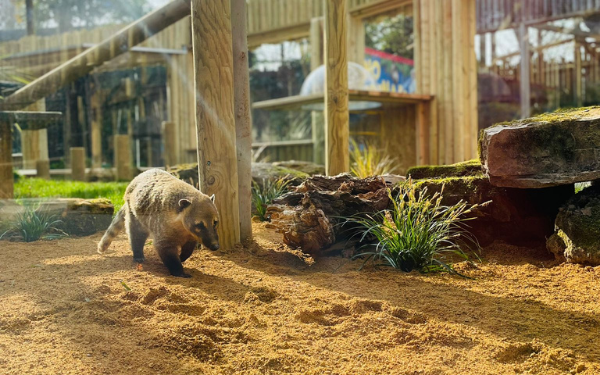 Our beautiful new coati enclosure is open... and we LOVE it.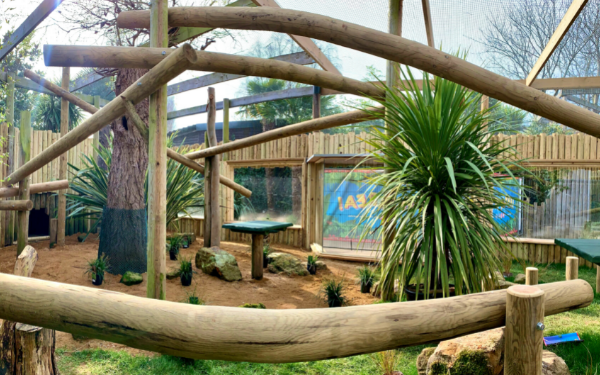 We combined all the enclosures from this area to make one huge, naturalistic space with amazing views, including some cool new immersive viewing areas.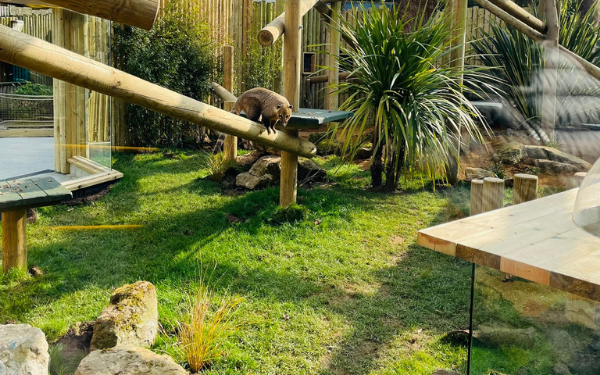 The new coatis are now settling into their new home (and kind causing chaos, of course) and close encounter visitors are loving all the new up-close parkour they get to witness!
NEW Traverse Wall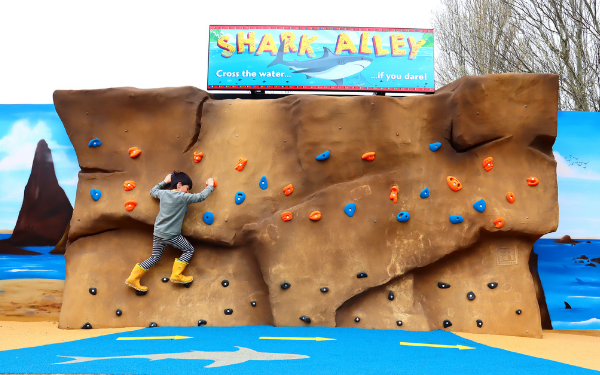 We are so excited to have finally opened our brand new climbing adventure, Shark Alley. A custom traverse wall challenge for your little ones to enjoy along our Zoo Route. Shark Alley is free for all little explorers 12 years and under to enjoy whilst at the Park and we love seeing your photos calmbering across to safety. Use the combination of foot and hand holds to climb across to safety and avoid the perils of the shark infested water.
NEW Conservation Station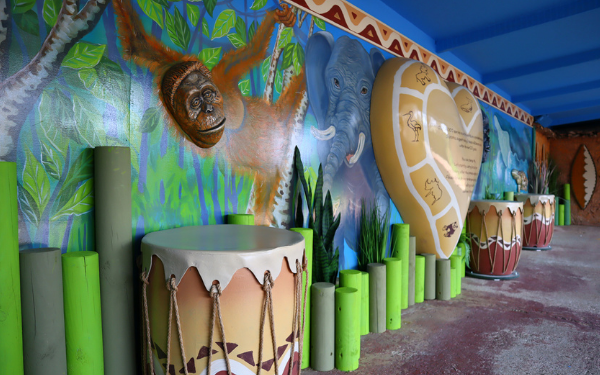 We are SO thrilled to open our brand new Conservation Station at the Park! This beautiful, interactive, edu-tainment space is a wonderful new addition to our Zoo Route. The hand crafted installation features a tiger, panda, orangutan, sea turtle and gorilla - a great fun way to teach little ones about endangered species
NEW Armadillo Encounters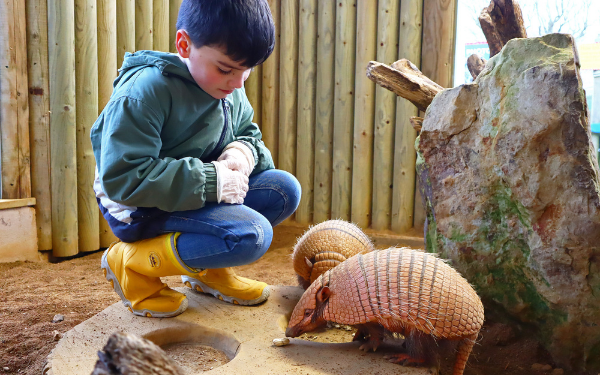 We are now delighted to be offering armadillo close encounters. Prepare to be sniffed and snuffled - our fabulous armadillos like nothing more than meeting new people, and are partial to a little lap clambering! An armadillo encounter is an animal experience like no other, meeting these these wonderful characters with hard shells and soft hearts - you'll be sure to go away with sand in your shoes and memories that last forever.
NEW Roundabout Sculptures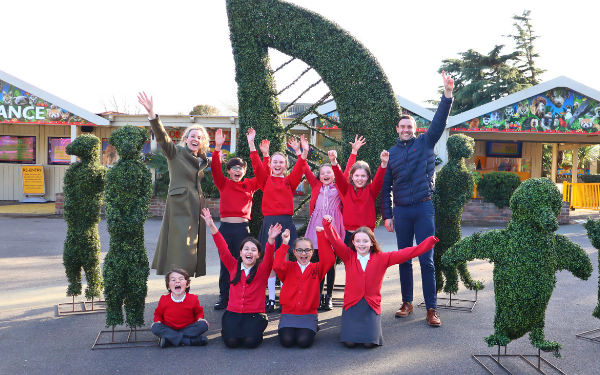 We recently collaborated on a community project with National Highways and Alfriston School to create a beautiful new topiary sculpture feature on the Drusillas roundabout. This green sculpture is a glowing example of how a projects like this can improve the local spaces of people living and working near our roads. Hopefully it will also inspire generations to come.
NEW Electric Vehicle Charger Points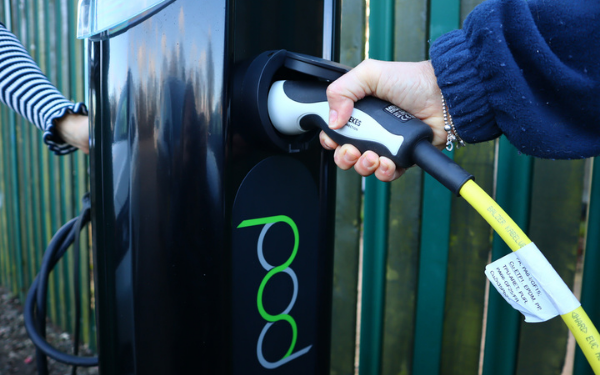 A big step along our path to sustainability included the recent installation of four new electric vehilce charger points in our customer car park. Visitors with electric and hybrid vehicles will now find our Pod Point chargers ready to use!
NEW Entrance Foyer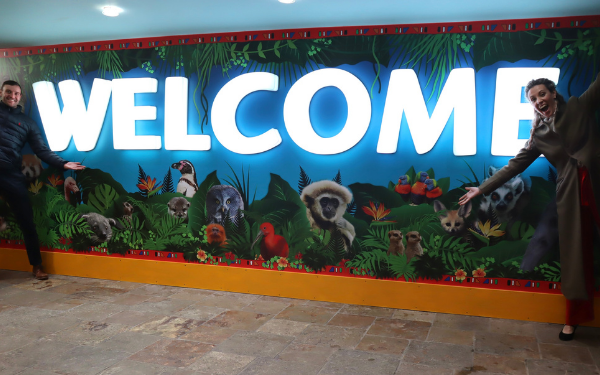 We've just finished rennovation of our Entrance Foyer to include huge new digital welcome signage, a new educational interactive wall and new digital park information screens, so you can keep up to date with what's new to see and do when you first arrive.
Phew! So much going on, and so many exciting things for you all to see. Best get planning a visit...
Back to listing