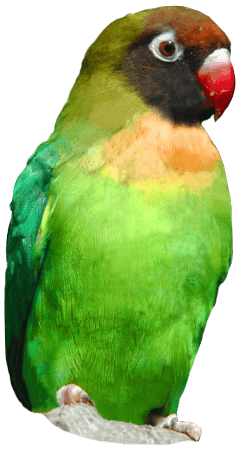 Zoo Keeper Returns Following Five Weeks of Fieldwork
Zoo Keeper, Jodie Dryden has returned to Drusillas after five weeks of fieldwork in Indonesia, working with Sulawesi crested black macaques in the wild.
During her time in Manado, Jodie assisted the Selamatkan Yaki Conservation Programme increasing awareness of the plight of these majestic monkeys and their native habitat.
Sadly Sulawesi macaques, a species looked after at Drusillas, are critically endangered in the wild. The population has declined by as much as 80% over the last 40 years mainly due to habitat destruction and hunting. The large primates are considered a local delicacy and are currently being killed at an unsustainable rate.
Jodie commented: "I work closely with the family group of macaques at Drusillas and have a keen interest in this species. I wanted to do something extra to help and the Selamatkan Yaki programme seemed perfect, as it aims to secure a better future for the monkeys through conservation, research and education."
Working as part of a team of six, Jodie spent time at the Head Office in Manado working on ideas for fundraising and promoting the campaign. She also delivered a presentation at the local University, assisted in workshops and talked to local school children to help raise awareness.
In addition, Jodie spent time at the Tangkoko-Batuangas nature reserve; a large area of protected rainforest which is home to what is thought to be the last viable population of Sulawesi crested black macaques. She also visited the Tasikoki Wildlife Centre which seeks to rescue and rehabilitate animals that suffer at the hands of the illegal pet trade.
Jodie commented: "The trip was completely life changing and I feel like I have grown up a lot in the short time I was away. There is so much still to do but I believe it all starts with education; a better understanding and awareness of the macaques will go a huge way to improving their future."
"It was amazing to see the macaques in the wild; they displayed the same behaviours as the family I look after at the zoo which was great to see. I have learnt so much and feel I have gained a deeper understanding of the species."
"This will not be the end of my involvement with the Selamatkan Yaki Conservation Programme. I plan to support the work of the team as much as I can from the UK and return to the area again in time, when I hope to see some of the hard work paying off. For now, it is great to be back with Motek, Kendari and the rest of the macaques at Drusillas."
Find out more about how to become a zookeeper.
Back to listing