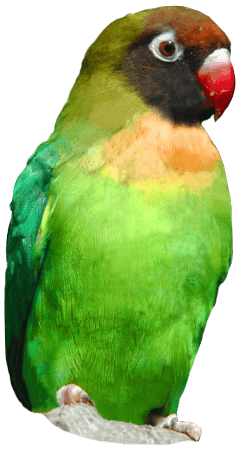 Volunteer at the Zoo! Drusillas Needs You!
Love Animals? Volunteer at the Zoo! Drusillas Needs You!


Do you love animals? Want to get nose to nose with nature and make some amazing furry and feathered friends? Well look no further because Drusillas Park is currently looking for new volunteers to help out around the zoo!
The volunteer programme is hugely important to Drusillas, and is overseen by 24-year-old Frankie Lawrence-Thompson. Frankie only recently joined the Zoo as an Education officer and Volunteer Coordinator, and she is loving her new role already.
Frankie said: "I love working in any environment where there are animals around me, so I am thrilled to be a part of the team at Drusillas. All of our volunteers work so hard, and dedicate so much of their time to assisting the zoo keepers in their daily duties."
"Our volunteers never complain, they always just get stuck in and help out. All of Drusillas' volunteers are incredibly proud of their role, and we can never thank them enough for giving up their spare time to help us out. We really couldn't manage without them!"
Drusillas are currently looking for people to help out in a variety of areas including: Gardening, Animal Walkthrough Enclosure Supervision, Animal Food Prep and the Discovery Centre.
Fancy hanging out with a lemur or spending time with the lorikeets and bats? Then this volunteer role could be exactly what you are looking for!
Volunteer Coordinator and Education Officer, Frankie Lawrence-Thompson, said: "The minimum age is 16, but there are no upper age limits! We welcome students up to retirees and everyone in between. No previous experience is necessary, just a smile and good attitude will do."
"Volunteers may be interacting with our visitors, raising awareness about conservation, ensuring our site gardens look beautiful or making sure our animals have their dinner ready! Volunteering with us offers a unique opportunity to try something unusual, gain experience, make new friends and know you're making a difference to the Drusillas family – furry or otherwise!!"
Drusillas is extremely proud of all their volunteers and continually bowled over by how much help each individual is willing to give. Drusillas is currently looking for more volunteers to join their team. So if you have a love of animals, and enjoy talking to the public this could be the perfect opportunity.
Frankie Lawrence-Thompson commented "We are so grateful to all our wonderful volunteers. Our zoo keepers work really hard, so it's nice to be able to support them with a team who have a little more time to spend talking in depth with the public about our animals."
"We are always looking for people to join our volunteer team, and we would love to hear from anyone who thinks they'd like to give it a go!"
Whether you want to do a full day or a few hours, weekdays or weekends, Drusillas can find the role to fit you. For an application form or more information contact the Frankie on 01323 874117 or email
[email protected]
Back to listing